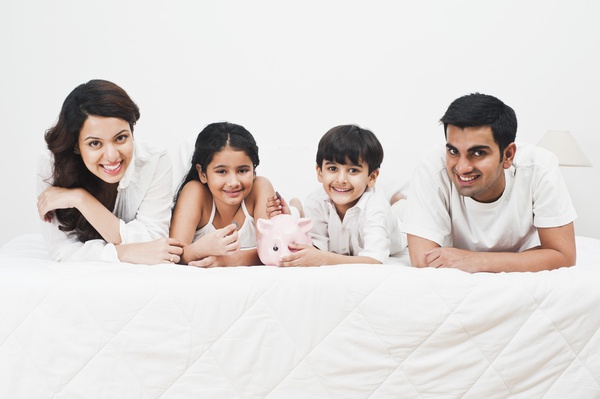 KIMS Master Health Check Up
Under master checkup, you will be undergoing a wide range of tests that include a routine blood test, blood sugar test (fasting and post prandial), lipid profile, liver function test, thyroid function test, routine urine test, and electrolytes. For women, we offer gynaecology consultation.

Note :- A one time patient registration fees of INR 100 is applicable and is to be paid at the time of the visit to the hospital before availing the health checkup package. This charge is exclusive of the health checkup package price.
INR 14,850
INR 13,5009% Off
No of Tests:7

No. of Consultations:6
Blood Routine:
CBC , ESR , Blood Group
Lipid Profile:
Cholesterol, Triglycerides, HDL , LDL
Liver Function Test
Alkaline Phosphatase, AST, ALT, Bilirubin Total and Direct Protein, Albumin, Globulin,
Kidney Profile:
Blood Urea Nitrogen, Creatine, Uric Acid, Calcium
Blood Sugar Test:
Fasting & Post Prandial Blood Test
Thyroid Function Test:
TSH, Free T4, T3
Electrolytes:
Sodium & Potassium
Vitamin D level
Urine Routine, hbA1c , PSA (Above Age 50)
Other Test
X-Ray, Treadmill, ECHO, ECG, US Abdomen, PFT
For Women:
Gynaecology Consultation (Including PAP Smear)
CONSULTATIONS
Dental X-Ray + Dental Consultation
Respiratory
Cardiology
Ortho / Neuro
Diet Counselling & Body Fat Analysis
Physician Consultation
Breakfast & Lunch
How do I book an appointment?

You can book an appointment online by visiting the KIMS website and choose the package of your choice. You will have to share your credit or debit card details to secure your booking, so please keep it handy.

What information will you need from me?

You would have to fill in all your relevant personal details or of your loved ones if you are gifting a health checkup package.

Can I change my appointment?

Yeah, sure. You can change your appointment and request for a new date of appointment.

What if I have accessibility needs?

Just let us know when you make your booking. You can just call our toll-free number and get it clarified.

How long will the health assessment take?

The duration of your assessment will depend on the type of health assessment that you have chosen.

When will I get my results?

You'll receive most of your test results on the same day and the doctor will discuss these with you during your consultation.

How do I make a complaint about my health assessment?

We would like to address all complaints you have as soon as possible, so please speak to a member of staff at KIMS by calling at +918998986566 or you can send an email to info@kims.com. All centres have a complaints handler who will be happy to speak with you, or if you wish, you can also talk to the centre manager.

What if my complaint isn't resolved?

If you want to escalate your complaint by telephone or in writing, please call or write to the centre manager or regional manager.

What is Gift health?

At KIMS, you can add years to your loved one's life by getting them checked today. Even a standard medical check-up can help identify unforeseen issues. With Gift Health, you can extend the gift of health to your loved ones with KIMS Health check-up service.

How does Gift health Works?

If you wish to gift a health checkup to your loved ones, please follow the instructions mentioned below:

Step 1: Hover on packages and pick the package of your choice.

Step 2: Once you finalize which one to buy, click on book now.

Step 3: Go through the details of the package and verify the tests and consultation included.

Step 4: Click on 'other' under the 'Purchase for' section.

Step 5: Make sure that you have filled in all the appropriate details and click on 'Buy Now'.

Step 6: If you have any promo code, please fill in and claim the discount.

Step 7: Once done, click on 'check out'.

Step 8: You will be asked to choose your check out preference.

Step 9: Fill the billing details and confirm your booking.

Step 10: Let your loved one receive your healthy award.
Patients Preparation Notes
Please take prior appointments or appointments call: 0471 /2941400.
Report the hospital reception at the appointment time on empty stomach.
Fasting required for 10 – 12 hours. Avoid tight clothing and formal attire.
Bring all previous medical records & prescriptions, if available along with regular medicines.
Any women in the reproductive age group must inform if she is pregnant or thinks she may be pregnant, as she should not undergo fluoroscopy, X-ray and CT unless medically necessary.
Breakfast & Lunch will be provided by KIMS. Opinion and advice will be given by the consultant on the basis of the test reports in the package.
Any further tests or consultation will not be a part of this package and hence will be charged extra.
The availability of reports in such instances will depend on the nature of the tests.